Are You Vulnerable in 2020? Understand Microsoft Product Risk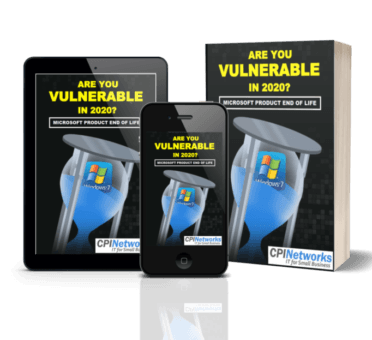 Have you been paying attention to the news about Microsoft tools you use coming to end of support? 
In 2020, Microsoft will stop releasing security fixes for several familiar business products. This affects you if you use:  
·       Windows 7 as your laptop or desktop operating system 
·       2010 Microsoft Office for Word, Excel or PowerPoint 
·       Exchange 2010 for your email and calendars. 
Or maybe your business server is running Windows Server 2008/R2 or Small Business Server 2011.  We don't want you to risk data breaches, compliance issues, or other cybersecurity threats.
If you need help preparing for these big changes, we're here to help.