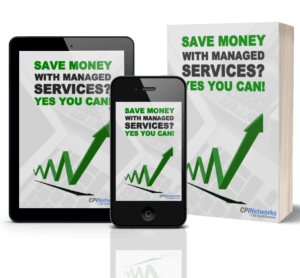 Save Money with Managed Services? Yes you can!
Controlling costs is a constant in business. Keeping budgets lean can mean more business revenue. So can focusing on what your business does best. That's why many turn to a Managed Service Provider (MSP) for IT support. An MSP offers cost savings and leaves people free to collaborate, create, and innovate.
To read the full eBook click the button below. It is a free purchase compliments of CPI Networks.