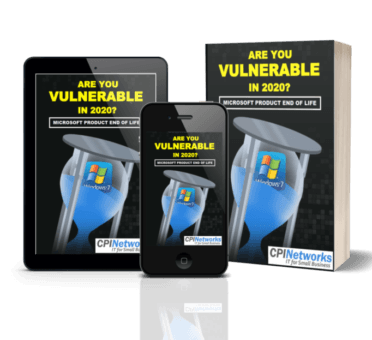 IS YOUR BUSINESS VULNERABLE IN 2020?
Worried about the looming end of life deadline for your Microsoft products? The company is ending support for several popular business tools in 2020. This includes Windows 7. It's a hassle but this change doesn't have to be a bad thing. Here's what's happening and how to take advantage of this opportunity to future proof your computers.

To read the full eBook click the button below. It is a free purchase compliments of CPI Networks.