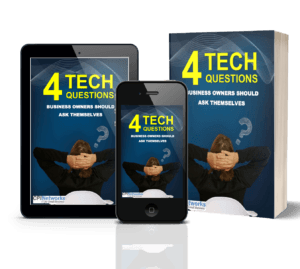 4 Tech Questions Business Owners Should Ask Themselves
Asking the right questions can make the difference between business success or bust. An information technology (IT) backbone supports your everyday efforts. Yet you may not fully understand all that your business tech does.  You need answers about disaster recovery, upgrading tech, cloud computing, and enabling collaboration. This eBook can help.
To read the full eBook click the button below. It is a free purchase compliments of CPI Networks.