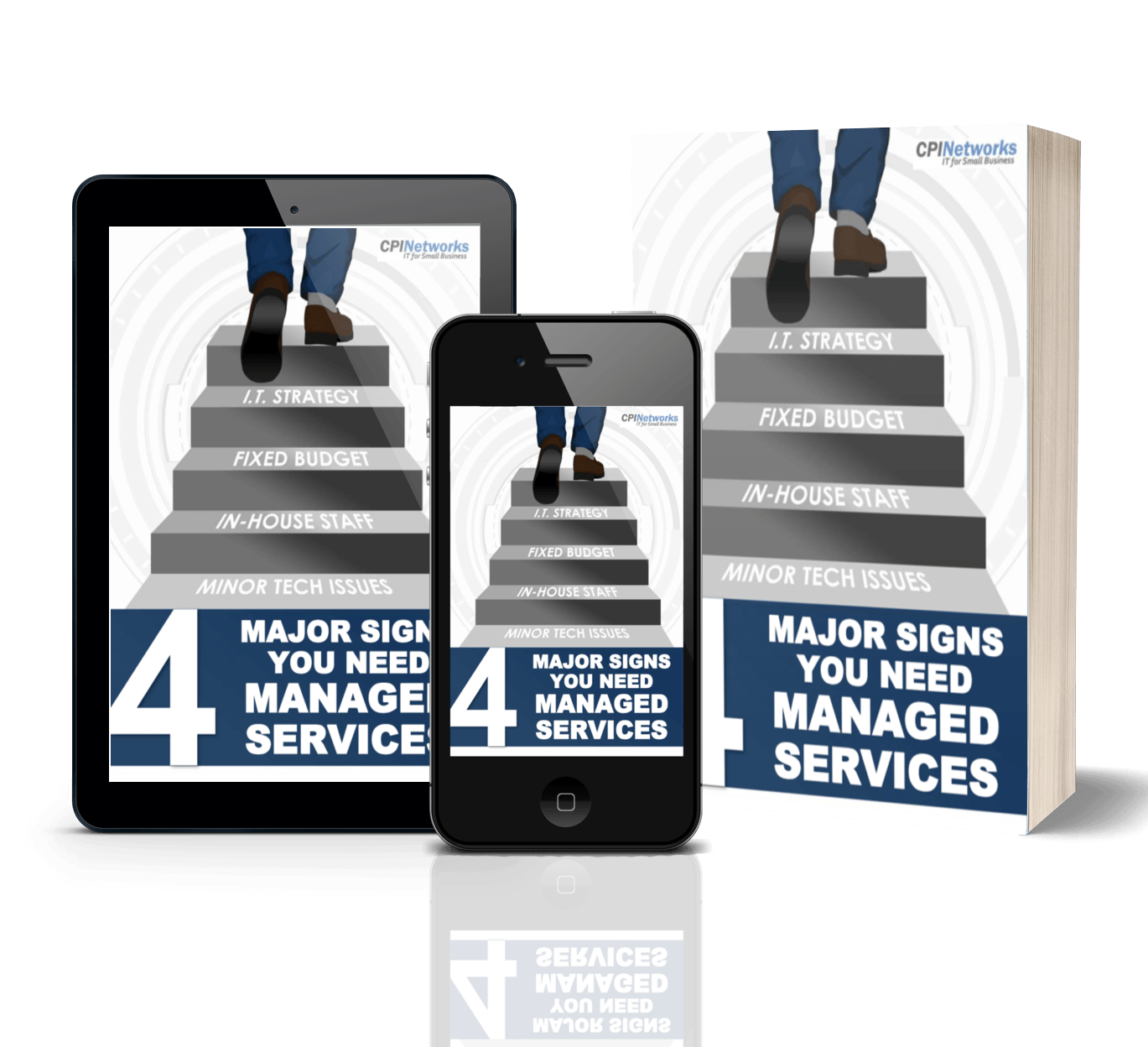 4 Major Signs You Need CPI Networks Managed IT Services
A great exercise for you, as a small business owner, is to take a minute to list the most critical areas of your firm in order.  Many put sales first, and marketing or finance close behind.  Very few remember to put IT near the top of their list.  After all, when your IT is running well, operating fast and always working, what does IT even do?
The goal of IT is simply to keep your business on track and operating to its fullest capacity.  Many firms can't justify in-house staff for just IT.  Some opt instead to 'make do' with quick fixes and temporary patches.
To read the full eBook click the button below. It is a free purchase compliments of CPI Networks.